Welcome to the Hawks class (Year 5 and Year 6).
Welcome to the Hawks section of the school website!  As the oldest children in school we take on r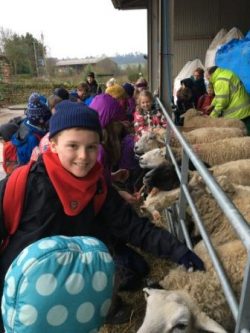 esponsibility in our school community and aim to be wonderful role models for the younger pupils in school.
Welcome to Term Five!
Term Five although being very short in time is packed full of excitement for our oldest members of the school! Not only are we fitting in a trip this term but the Year Six pupils are going to sit their Key Stage Two SATS in early May.
What are we doing this term?
This term the whole school topic is Inventors! Through this topics we will be looking at lots of famous scientists and inventors including Margaret Hamilton and Eva Crane. In Art as well as science we will be looking at Leonardo da Vinci. As well as topic linked work we will also be revising lots of areas in Grammar and Mathematics. For more information on what we will be investigating please click on the links below.
Who is Who?
Mrs Gilbert is the class teacher in Hawks for Monday, Tuesday, Thursday and Friday. On Wednesday Mrs Chambers is the class teacher.
Important information for Pupils in Hawks for Term Five
Water bottles are essential! Please remember to bring one every day.
The main homework tasks will be given out on Fridays. The homework book is due in by the following Wednesday. Spellings will be handed out separately but will be tested on Fridays. This term we are handing out the whole term spellings in one go! Hawks pupils are also expected to read and practice core maths skills (such as times tables) constantly at home.
Recent News
The Explorers Day showed the fantastic leadership skills of our older pupils as they supported others in all tasks throughout the whole day. Well done Year Five and Six pupils!
The residential trip to Braeside in Devizes was full of fun if not a bit muddy!
Year Six were fantastic hosts around the school during our opening morning this year. Pupils displayed confidence and were excellent in their knowledge of the school! Thank you Year 6!
Pupils participated in the Commissioning service for our Headteacher Mrs Knighton. The older pupils in particular supported the whole school in beautiful singing.
Previous Curriculum Notes
In this section you will find the curriculum notes for previous terms in the academic year.