Welcome to Kites Class
(Year 4 and Year 5).

We are taught by Miss Newman, and Mrs Bracey is our fantastic Teaching Assistant.
In our class, you will find that lots of learning and lots of fun takes place, on a daily basis. 
We enjoy all of the subjects that we study.
We are such a cool class!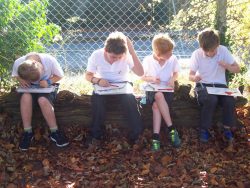 To find out what 'the cool kids' will be studying this term, please click the link below.
Our class love learning outside of the classroom.
We've even taken to learning fractions outside.
Earlier this year our Year 5 children went to Braeside for a residential visit.  They did a host of fantastic activities – farm visit, campfire, walking and team challenges.  Most of the activities however, involved MUD!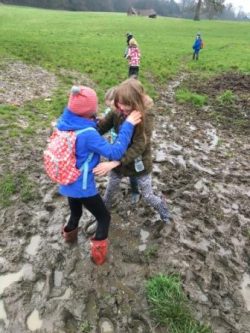 Also this year we built our shelters – It was such an awesome day.  The day lead to fantastic work back in the classroom.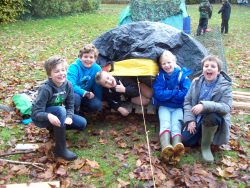 We did some writing about refugees who live in shelters of their own.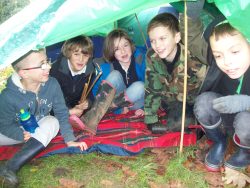 We used the time that we spent in our shelters as inspiration for the setting in our
'end of term' story.
We also love indoors learning too,
and have done fun investigations for our Materials topic.
What was the material?  Was it foam?  It didn't behave like it, so what was it?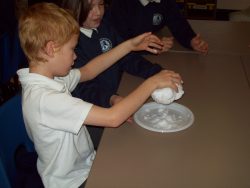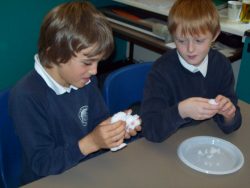 To find out what we did last term, check out the link below.
kites-Autumn-Two-parent-overview
kites-spring-one-parent-overview-docx
Kites – Term 4 Parent Overview