Being in FOBS does not mean a full time job.
As a parent or guardian you are part of FOBS, small offers of help from time to time are great!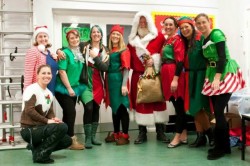 If you are interested in supporting your child's education through this worthwhile and important branch of our school family then please see either George Corney or Abbi Apiafi (joint chairs of FOBS) or please contact the school office for more information.