Science and Design and Technology
Science at Baydon St. Nicholas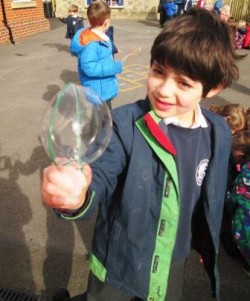 Science, at Baydon St. Nicholas, teaches an understanding of natural phenomena. It aims to stimulate a child's curiosity in finding out why things happen in the way they do. It teaches methods of enquiry and investigation to stimulate creative thought. Children learn to ask scientific questions and begin to appreciate the way science will affect their future on a personal, national, and global level.
We recognise that there are children of widely different scientific abilities in all classes and we ensure that we provide suitable learning opportunities for all children by matching the challenge of the task to the ability of the child.
Design and Technology at Baydon St Nicholas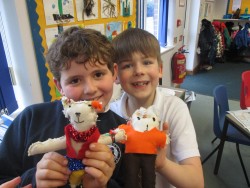 In Design and Technology the children are encouraged to explore and try out different materials, tools and processes of making.  They are encouraged to ask questions, predict results and reflect on their learning. The new National
Curriculum objectives are followed throughout the school. Activities are creative and final products are something to be proud of!
In school there is a range of resources for the children to access and we ensure healthy and safety procedures are strictly followed.  All the children have the opportunity to cook and explore food, which supports healthy eating in their P.S.H.E work.