Goldfinches Class
         (Year 1 and Year 2)
We are taught by Mrs Christmas (Mondays, Tuesdays and Wednesdays)
and Mrs Bridge (Thursdays and Fridays).
Our teaching assistants are Mrs Fourniss, Mrs Bond and Mr Smith.
Welcome to the Goldfinches Web page. Here you will find most of the information about our class and what is happening each term.
It is now Term 4 and our whole school topic is Heroes and Villains.  In Goldfinches we will be exploring 'Superheroes' and looking at how we can become 'Our Super-selves'. 
Our Topic area is going to be transformed into a 'Super Secret Science Lab' where we will be exploring all things to make us super including our senses.  For more information on our new topic click on the link below:

Goldfinches Heroes and Villians Spring Term 4 2018
Thank you to the parents who came to our Key Stage 1 SATs presentation this term.
Here is a link to the Powerpoint if you were unable to attend
Key Stage 1 SATS Parent Presentation Final version
We had a swashbuckling time exploring our last 'Pirates' topic. Below are some highlights of our adventures aboard the Golden Goldfinch!
Pirate Day 2018! AHOY me hearties!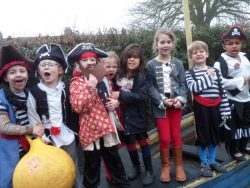 Creating Treasure maps, wanted posters for ourselves (as pirates) and making our own pirate pop whilst exploring capacity – ml and litres.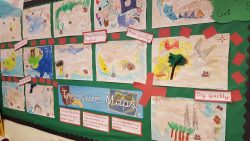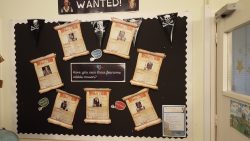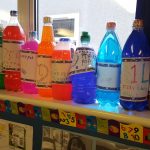 We loved sharing our innovated 'Giant Jelly Jaws and the Pirates' story books with Kites class. They even gave us 5 star reviews on the back.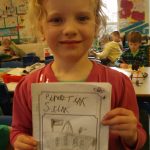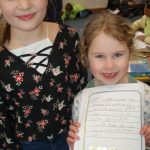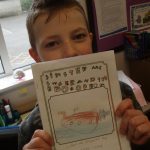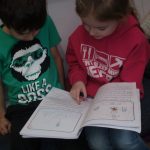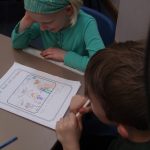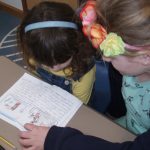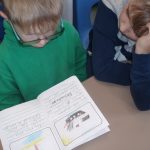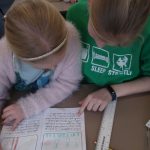 Goldfinches Pirates Spring Term 3 2018
Below are some highlights of a busy Term 2 full of plenty of learning opportunities from Year 1 and 2 travelling down to Salisbury to visit the beautiful Cathedral, accompanied by our very much loved Nicholas Bear, to transforming our class to a Winter Wonderland and investigating Seasonal change alongside Winter Celebrations.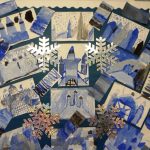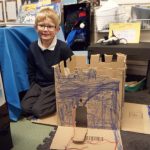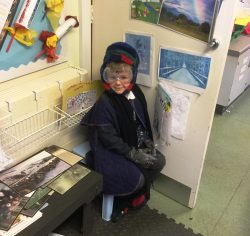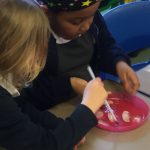 Our Winter Wonderland in Class included reading the Snow Queen story . As well as writing our own versions of this much loved story, we mixed different shades of blue for an ice castle and also worked scientifically on ice experiments.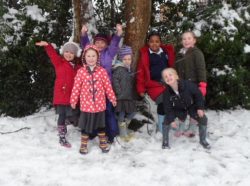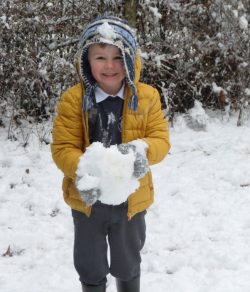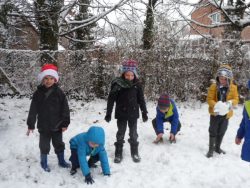 So it was with great excitement that we had our very own Winter Wonderland in The Paddock on the few days it snowed!!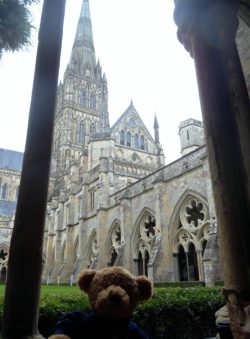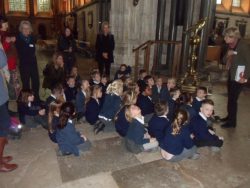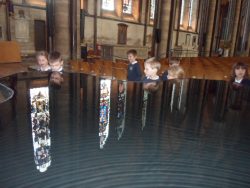 Our visit to Salisbury Cathedral was fantastic and the children's behaviour was exceptional as we explored the Cathedral and looked for consecrated crosses on the walls of the Cathedral. We also took our much loved Nicholas Bear, the school bear.
Nicholas loves a trip out and he accompanied us to our Christmas trip to see the Borrowers at The Watermill in Newbury. He was very good as he hadn't been to the theatre before!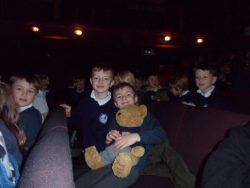 Food Glorious Food was a great topic. We started off the term with Miss Wobble the Waitress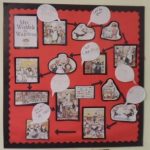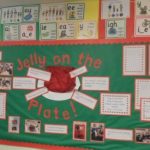 We worked scientifically to find out how jelly was made.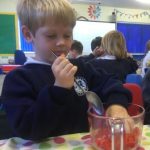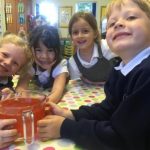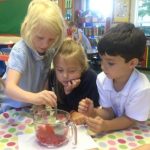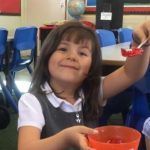 Which of course also involved eating it!
We had great fun in the Goldfinch Global café and we even had food made at home as part of Show and Tell!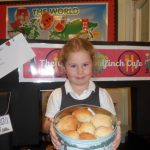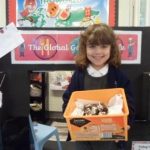 The whole school had a very busy day on World Food Day. Everyone in the school took home their very own apple crumble.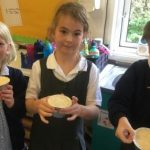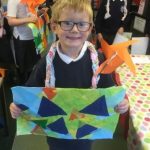 In amongst the busy term we had time to reflect and learnt about the Trinity. Finding out about God the Father, God the Son and God the Holy Spirit, three in one. We made triangle collages, plaits and windmills.
Goldfinches Food Glorious Food Autumn Term 1 2017
Below are some Highlights from Goldfinches 2016-2017
.
.