Goldfinches Class
(Year 1 and Year 2)
We are taught by Mrs Christmas (Mondays, Tuesdays and Wednesdays)
and Mrs Bridge (Thursdays and Fridays).
Our teaching assistants are Mrs Chamberlain and Mrs Bond.
It's Term 6 and our Topic this term is Cool Britannia! We will be celebrating everything that is Cool about Great Britain! Well some of it at least! This term is always busy but important dates are Sports Day on Tuesday 20th June and the Key Stage 1 trip to Bristol Zoo on Wed 28th June. More details of these to follow. We will be linking these events to the work covered in class.
Click on the link below to find out more about this Term's topic
Goldfinches Cool Britannia Term 6 2017
Our Incredible Inventions topic was a success. In amongst a busy time for our hardworking class we enjoyed inventing in the Inventing Shed. We were inspired by Wallace and Gromit to create our own inventions, find out about different inventors and design a cress growing machine, after setting up a cress investigation into the conditions cress need to grow. We also developed our Science skills of observing flowers and plants.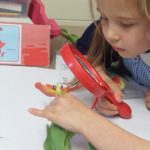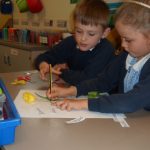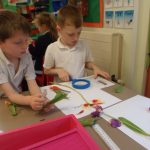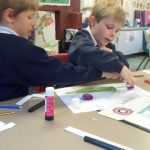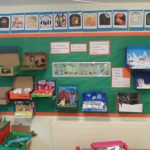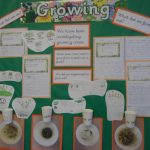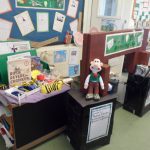 Goldfinches Incredible Inventions Term 5 2017
Thank you to all Parents who came to the KS1 SATs Meeting on Wed 5th April
Below is the link to the presentation 
Key Stage 1 SATS Presentation
We all enjoyed our Exploration topic and we found out a lot about Australia in our Australian Exploration Centre.
We learnt about Captain Cook's voyage of discovery and the ancient Aboriginal story of the Rainbow Serpent. We measured Australian animals and investigated different habitats. Our highlight this term must have been the Lambing trip to the Brown's farm in Aldbourne!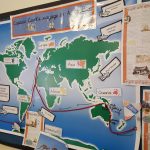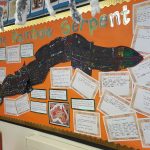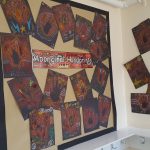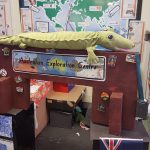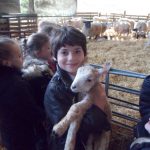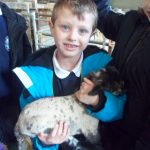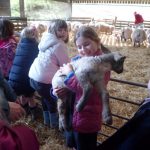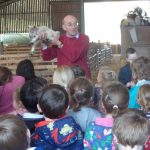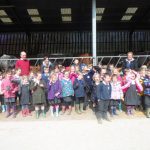 goldfinches-exploration-topic-term-4-2017
 Term 3 Topic 'Unlocking the Magic'.
We have all really enjoyed this terms 'Unlocking the Magic' topic. Here are some of our magical moments…..
Inside the 'School of Magic and Measures' we have been weighing and measuring potions in grams, kilograms, millilitres and litres.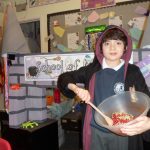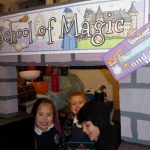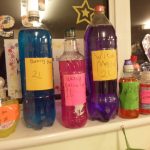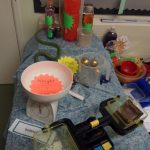 We have been learning how to solve addition and subtraction problems by partitioning on a number line.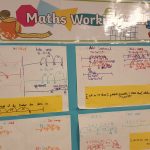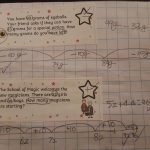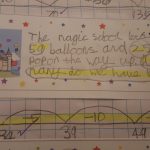 In the Magic School we have been observing materials…..What happens to the  magic beans in water and the properties of The White Wizards magical foam.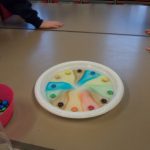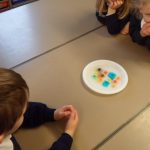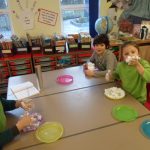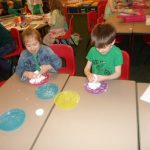 We had a visit from 'Spellbinder' the awesome storyteller. We were inspired by his 'Shirt of Happiness' story to  make our own Happiness shirts. We described, sorted then tested for the best materials to use.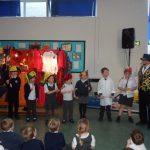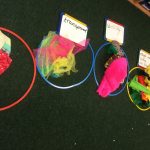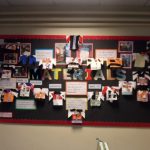 Wow! What an exciting term 2 we have had exploring the topic FIRE! Here are some of our highlights…
Learning about The Great Fire of London, writing our own diaries Samuel Pepys style, creating Great Fire paintings by colour mixing, learning how a fire break eventually stopped the Great Fire spreading, our role play Fire station, solving fire station time problems, firework poems and safety posters, working cooperatively to create Fire scenes.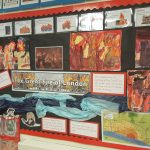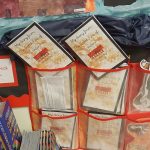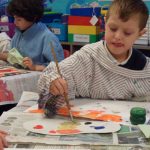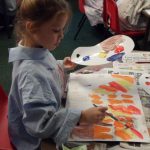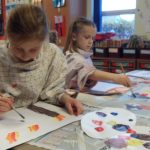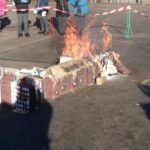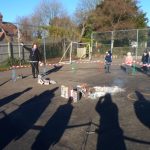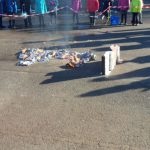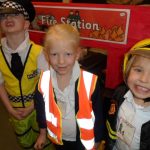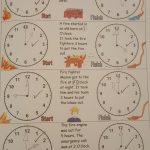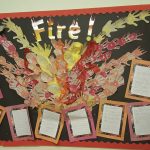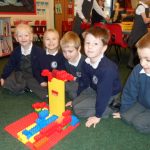 We all enjoyed learning about our local area on our village walk.

We followed a map and added the different landmarks on our maps. We especially loved the alpacas and they even came over to say hello!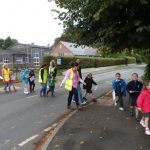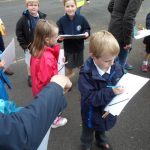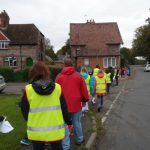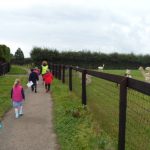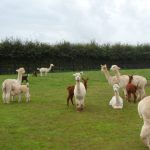 Highlights 2015-2016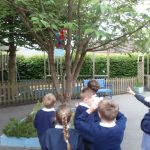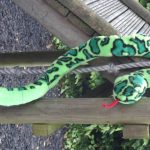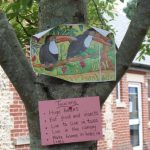 Our 'Rainforest Romp'.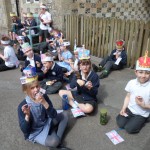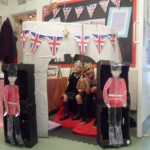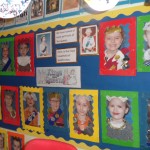 Celebrating the Queens 90th Birthday.
  
Exploring Space.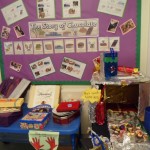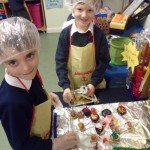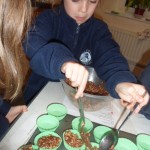 Finding out about Chocolate.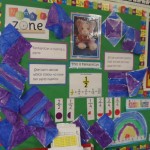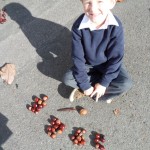 Awesome Maths.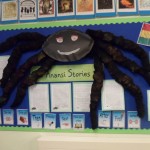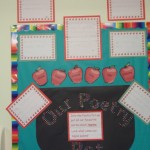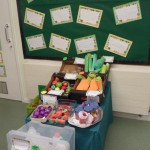 Creative and non-fiction writing.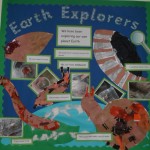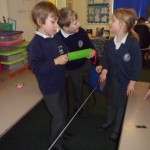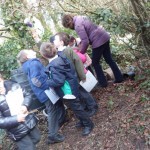 Cool Science.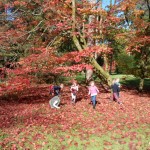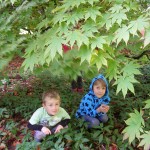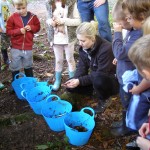 Westonbirt Arboretum.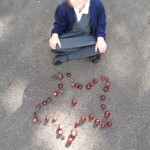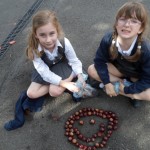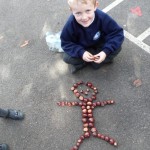 'Conker Art'.