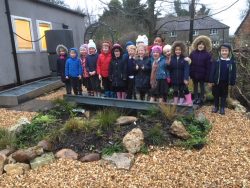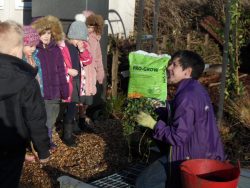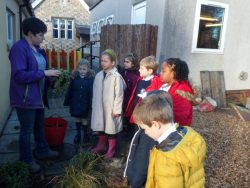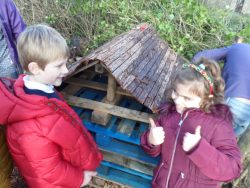 The New Rain Garden 
 Check out the Amazing new Rain Garden outside Goldfinches class! This fantastic project working with ARK and award winning gardener Wendy Allen, has seen our outside area transform to an educational and environmental area for all the school to use. A massive thank you to Wendy and Charlotte and all the volunteers from ARK and the school community. Goldfinches have really enjoyed watching and contributing to this garden and are looking forward learning and playing in the new outside space!
       

Goldfinches Class


         (Year 1 and Year 2)
We are taught by Mrs Christmas (Mondays, Tuesdays and Wednesdays) and Mrs Chudasama (Thursdays and Fridays).
Our teaching assistants are Mrs Fourniss, Mrs Bond and Mr Smith.
This term our theme is Time Detectives and in Term 3 for Goldfinches that is The Great Fire Of London!
We will be learning about how the fire started, writing non fiction reports on the fire and Samuel Pepys style diaries. In Science we are learning about Materials and we will be building our own Pudding Lane out of cereal boxes, wood and straw culminating in our very own re-enactment of the Great Fire of Baydon on the playground!
Click on the link below for our Topic Web 
We thoroughly enjoyed our topic of The Deep Dark Wood. In Term 1 we based our learning  around the story of the Gruffalo but instead of "A mouse took a stroll in the deep dark wood…."
We found out about different animals that can live in an woodland habitat, we wrote our own Gruffalo story, made our animal out of clay and created a woodland shelter for them.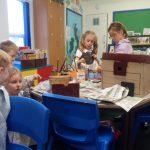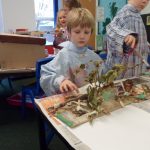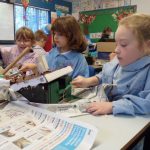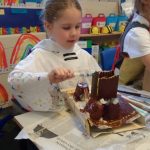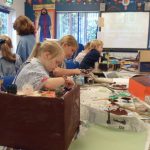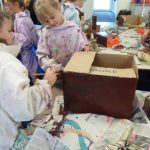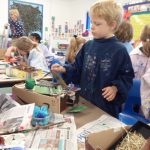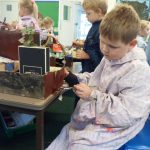 Term 2 we delved deeper Into the Deep Dark Wood with the story of Hansel and Gretel and the topic area became a Gingerbread House.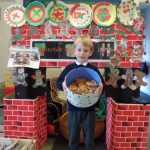 We wrote letters from Hansel and Gretel from the Gingerbread house telling their Father their plan to escape and as Christmas approached we made our own Gingerbread to take home.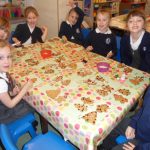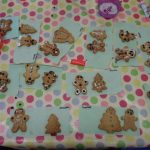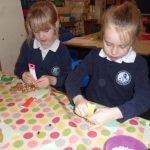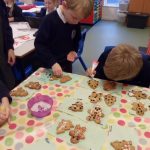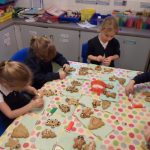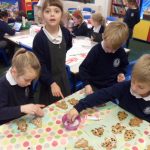 For more details on the curriculum and on day to day life in Goldfinches click on the links below. We really encourage the children to engage in their topic learning so please encourage the children to bring things in for our topic area.
TERM 1 and 2 In the Deep Dark Wood Topic web
Below are some Highlights from Goldfinches 2017-2018
.
.