Governors make a highly significant contribution to the work and direction of the school.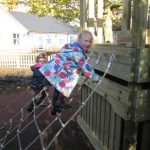 They have high levels of insight, are extremely well organised and thorough in their approach.  They are vigorous in ensuring that all pupils and staff are safe.  In discharging their statutory responsibilities, they have highly robust systems for evaluating the effectiveness of their implementation, keeping the work of the school under review and acting upon their findings.
Governors are innovative, flexible and adapt to new ideas quickly, supporting the work of the staff in improving outcomes for all pupils. They are confident in providing high levels of professional challenge to hold the school to account. Our Governors engage very effectively with parents, pupils and the staff as a whole and are well informed about user's views of the school.  They use these views to inform strategic priorities for development.
Latest News
Chair of Governors Letter January 2019
Chair of Governors Letter November 2018
Governors Annual Statement 2017-2018
Baydon St Nicholas School: Governing Body Portfolios
All governors attend the Full Governing Body meetings but also hold a portfolio of responsibilities. We do most of our work through the committees but are also responsible for working with the Headteacher on the School Vision and the School Development plan.  Part of the support and challenge we offer to staff is monitoring the schools progress against that plan.
Name
Responsibilities
Type (and who elected by)
Term of Office Start and End Date
Committee Membership
Nikki Davies
Co-chair of Governors
Foundation
(Church)
18/7/18 to 17/7/22
Quality of Education
Buildings and Maintenance
Peter Joddrell
Co-Chair of Governors
Chair of Quality of Education
Local Authority
(FGB)
18/07/18 to 17/7/22
Quality of Education
Hugo Mackenzie-Smith
Vice Chair of Governors
Foundation
(Church)
28/02/2019 to 27/02/2023
Finance
Caroline Knighton
Headteacher (Ex officio)
01/09/16 to no end date
Attends all
Barbara Furber
Foundation
(Church)
25/02/19 to 24/02/23
Quality of Education
Rev. Karen Rizzello
Foundation
(Church)
25/09/19 to 24/09/19
Dr Katie Mills
Foundation
(Church)
18/09/19 to 17/09/23
Rowan Cockcroft
Foundation
(Church)
24/01/20 to 23/01/24
Finance
Emma Gilbert
Staff Governor
(Staff)
16/10/19 to 16/10/23
Quality of Education
Buildings and Maintenance
Fraza Robins
Parents
(Parents)
08/10/19 to 07/10/23
Buildings and Maintenance
Paul Stannard
Chair of Buildings and Maintenance
Parents
(FGB)

30/11/17 to 19/11/21
Buildings and Maintenance
Tony Topp
Associate Governor
02/01/19 to 01/01/23
Susan Harris
Associate Governor
01/02/19 to 31/01/23
Laura Hallsworth
Chair of Finance
Associate Governor
24/09/15 to 23/09/19
23/09/19 to 22/09/23
Finance
Committees:
Quality of Education: Peter Jodrell (chair), Barbara Furber, Caroline Knighton, Emma Gilbert, Nikki Davies
Finance: Laura Hallsworth (chair) Caroline Knighton, Rowan Cockcroft
Buildings: Paul Stannard (chair) Caroline Knighton, Emma Gilbert, Fraza Robins
Specific Roles Held on Governing Body 2019-2020
Co-chairs 2019/2020: Nikki Davies and Peter Jodrell (contact via the school office)
Vice Chair: Hugo McKenzie-Smith
Safeguarding Governor: Dr Katie Mills
As required through the year:
Pay Committee:  Barbara Furber (chair), Jackie Hollander, Peter Jodrell
Pay Appeals Committee: as required from list, including associate governors.
Admissions: Caroline Knighton, Barbara Furber
Head Teachers Performance Management Panel:   Nikki Davies, Peter Jodrell
Governors are required to publish information online relating to business interests and attendance as well as the information included above. To view the information please see below.
Name
Business or Other Interests
Attendance at FGB 2019-2020
Attendance at Committees 2019-2020
Peter Joddrell
None
5/5
QoE-4/4
Nikki Davies
None
5/5
QoE-4/4
B&M-2/2
Barbara Furber
None
4/5
QoE-4/4
Emma Gilbert
None
5/5
B&M-3/4
QoE-4/4
Laura Hallsworth
None
N/A
F-6/6
Sue Harries
None
N/A
Caroline Knighton
None
5/5
QoE - 4/4, F-6/6, B&M - 4/4
Paul Stannard
None
3/5
B&M - 3/4
Amanda Hodey
None
1/1
Hugo Mackenzie-Smith
None
5/5
F-1/2
Katie Mills
None
5/5
Rowan Cockcroft
None
3/3
F-3/3
Fraza Robins
None
4/4
B&M-3/4
Karen Rizzello
None
3/3
Tony Topp
None
N/A